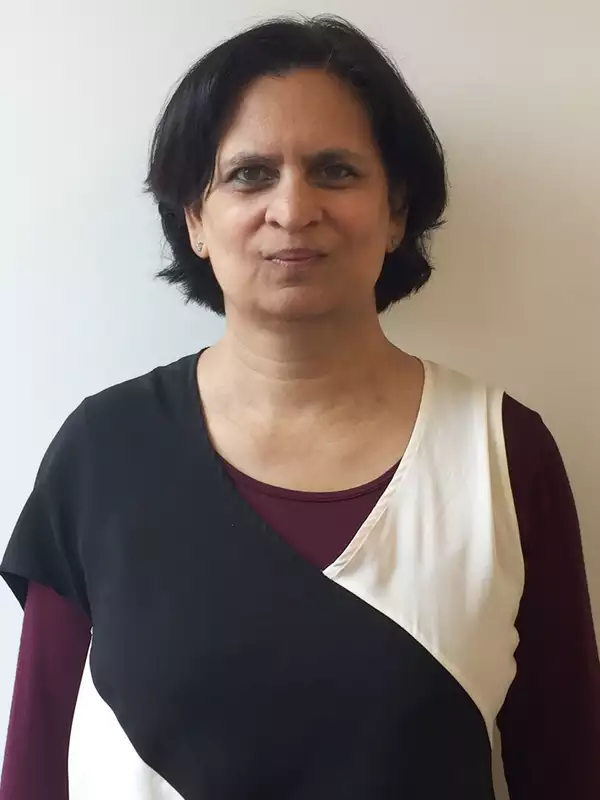 Kadambari Baxi
Professor of Professional Practice in Architecture
Department
Office
Contact
CV
Kadambari Baxi, architect and educator, has been on the Barnard faculty since 2005 in the department of architecture where she teaches design studios and seminars.
Her architecture + media practice combines design, research and visual culture and investigates aesthetics, ethics, cities and contemporary globalization. Her work circulates widely and internationally as exhibitions, publications and projects experimenting with new media technologies. Most recently, she led an interdisciplinary team of designers, filmmakers, and scientists, to create a multimedia project: Air Drifts on global air pollution, exhibited at the Oslo Architecture Triennale (2016). For another ongoing initiative, she co-founded an advocacy group WBYA? (Who Builds Your Architecture?). The group's work on architecture and (migrant) labor was featured as a solo exhibition at the Art Institute of Chicago (2016-17) and at the Istanbul Architecture Biennale (2014). Her independent audio-visual project Two Cities / Three Futures pairing new and old architecture of Ground Zero, New York and CST Station, Mumbai, traveled to exhibitions in Madrid, Spain and Gdansk, Poland.
Professor Baxi maintains a research practice with her partner Reinhold Martin: they are co-authors of two books: Multi-National City: Architectural Itineraries (Actar, 2007), and Entropia (Black Dog Publishing, 2001). Formerly, she also led a media design firm imageMachine that produced new media projects for large nonprofits, including: Vera Institute for Justice, Center for Court Innovation, The Architectural League, The Tiffany Foundation, and others. Her architecture and media work has gained recognition with a number of art, design and architecture awards and grants. She has also served on the boards of The Architecture League of New York and Van Alen Institute. For more information on her practice and recent projects, see website.
At Barnard and Columbia Colleges architecture department, Professor Baxi has spearheaded senior design studios that traveled to China and Jordan for research on architecture and diplomacy. Her other teaching initiatives have focused on innovative pedagogical methodologies for incorporating new media technologies in studio and seminar courses. For her reseach and media projects, she has collaborated with interdisciplinary faculty across campus in anthropology, astronomy, film studies, science and graduate architecture departments.
M.P.S, Interactive Telecommunications Program, New York University
M.S., School of Art and Design, Pratt Institute, New York
B.Arch, Center of Environmental Planning and Technology, Ahmedabad
Architecture
New media
Cities and Contemporary forms of Globalization
Multi-National City: Architectural Itineraries (with Reinhold Martin, Actar, Spain, 2007)
Entropia (with Reinhold Martin, Black Dog Publishing, London, 2001)