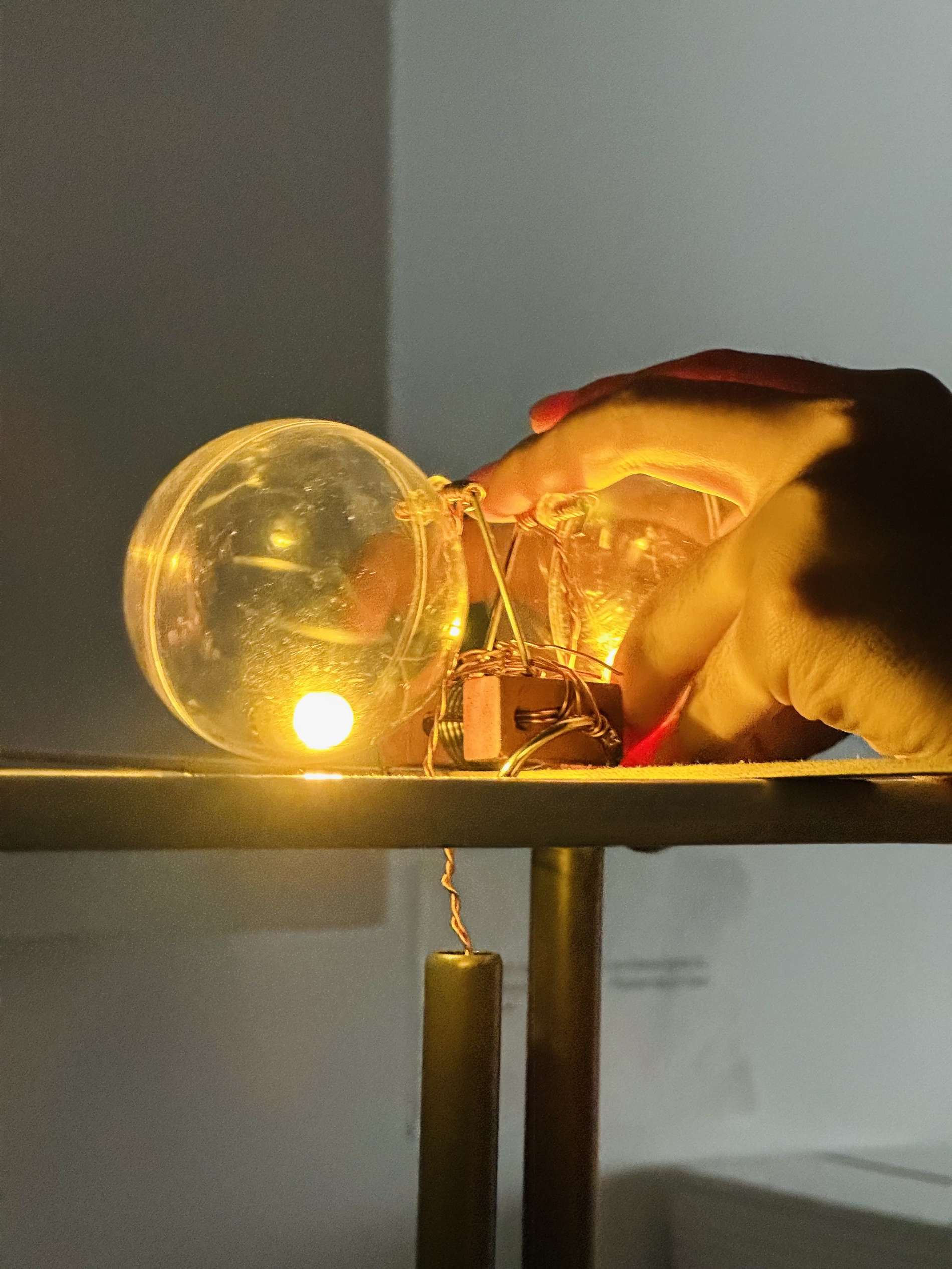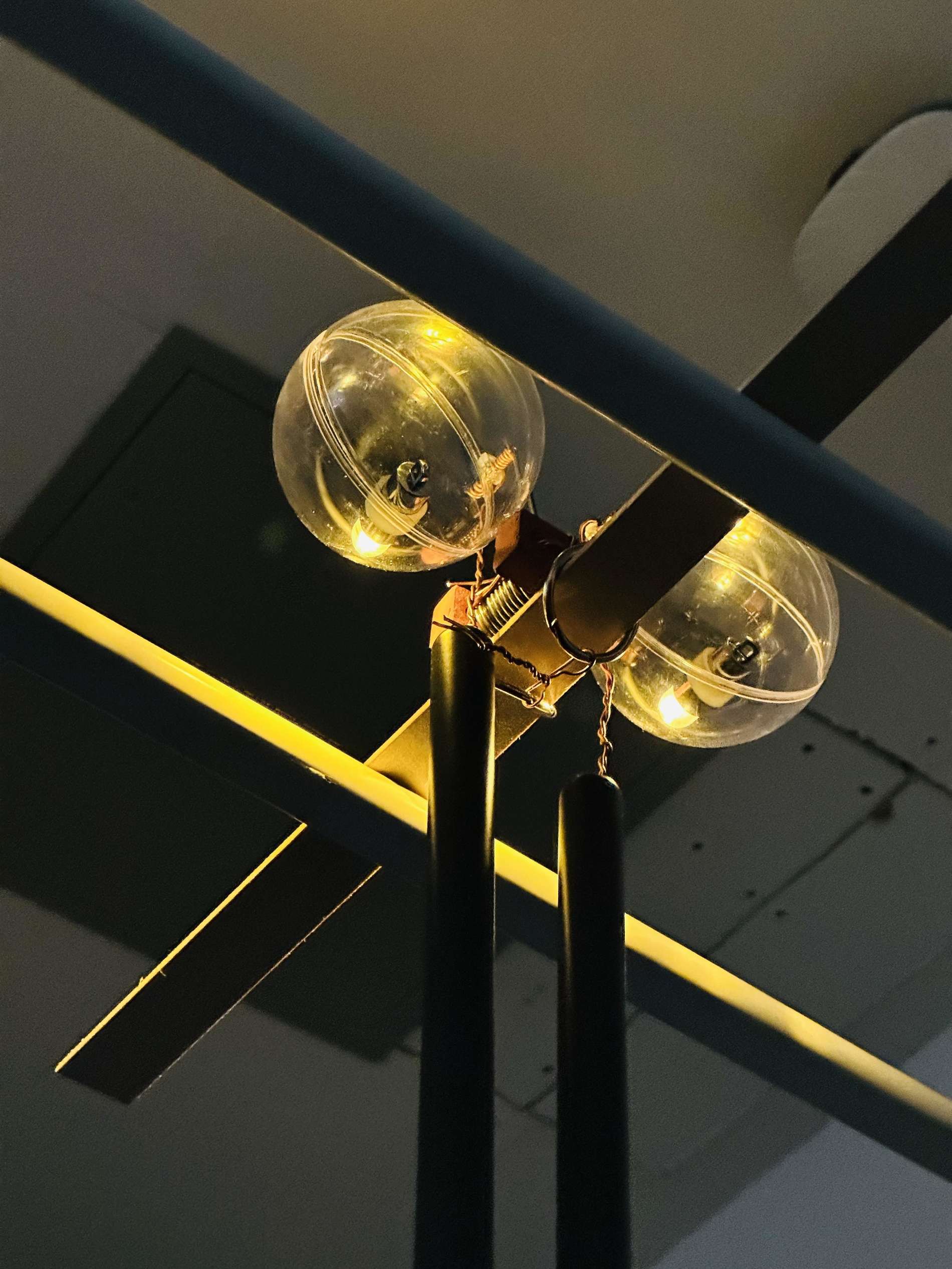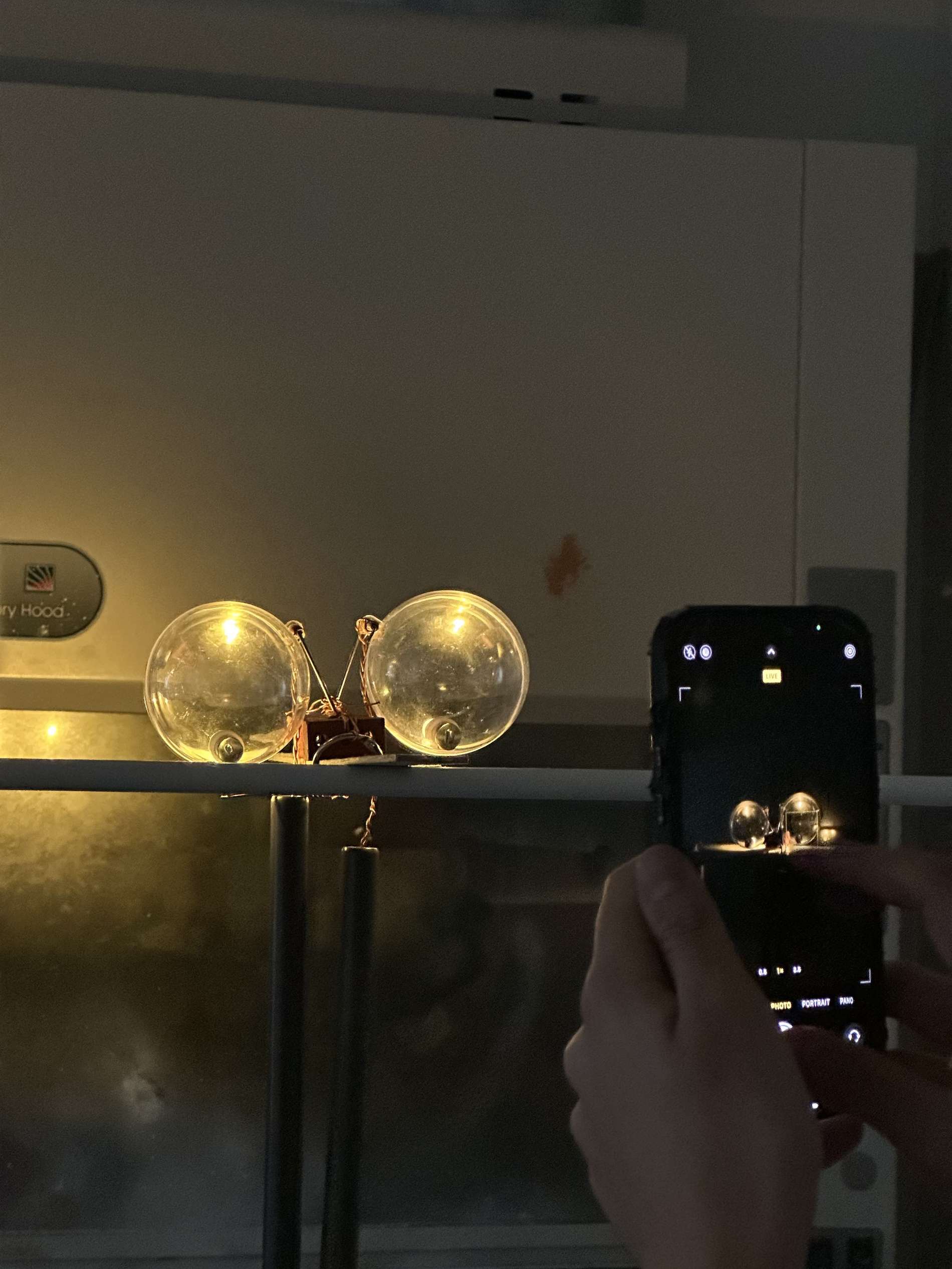 "Blinkscripter" by Vincent Hou (CC '24) for Special Topics: Phenomenal Instruments
By relying on the intrinsic material nature of metal rods, wires and light bulbs, this time processing instrument mimics the limited control we have over our own blinks.
Inspired by the duality of cognized and reflex blinking throughout one's experience of a day, this instrument aims to serve as a transcriber that responds to different typographies created to mirror subjective experience of time to a mixed outputs of sound, light and vibration.
Untitled by Sofia Vicente (CC '26)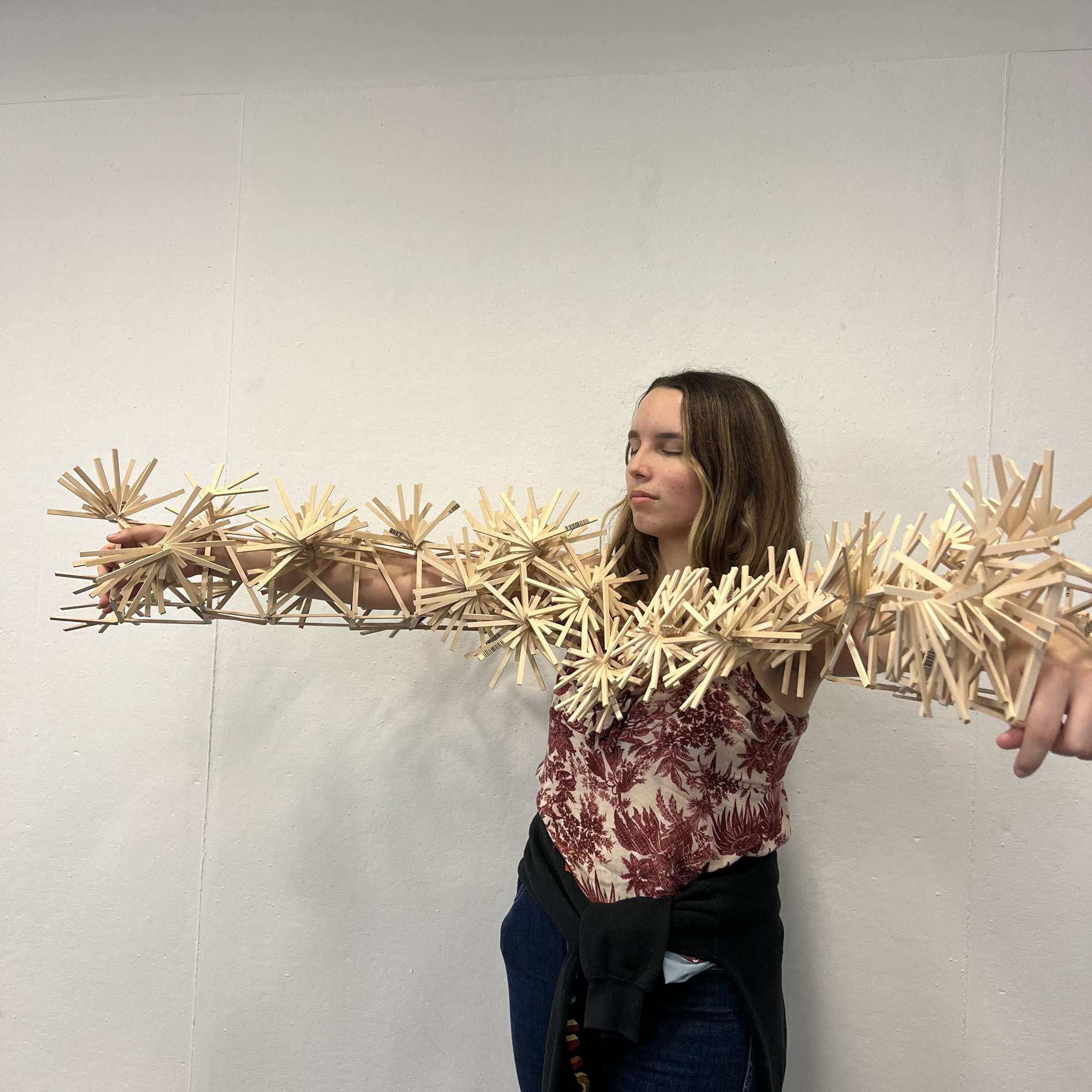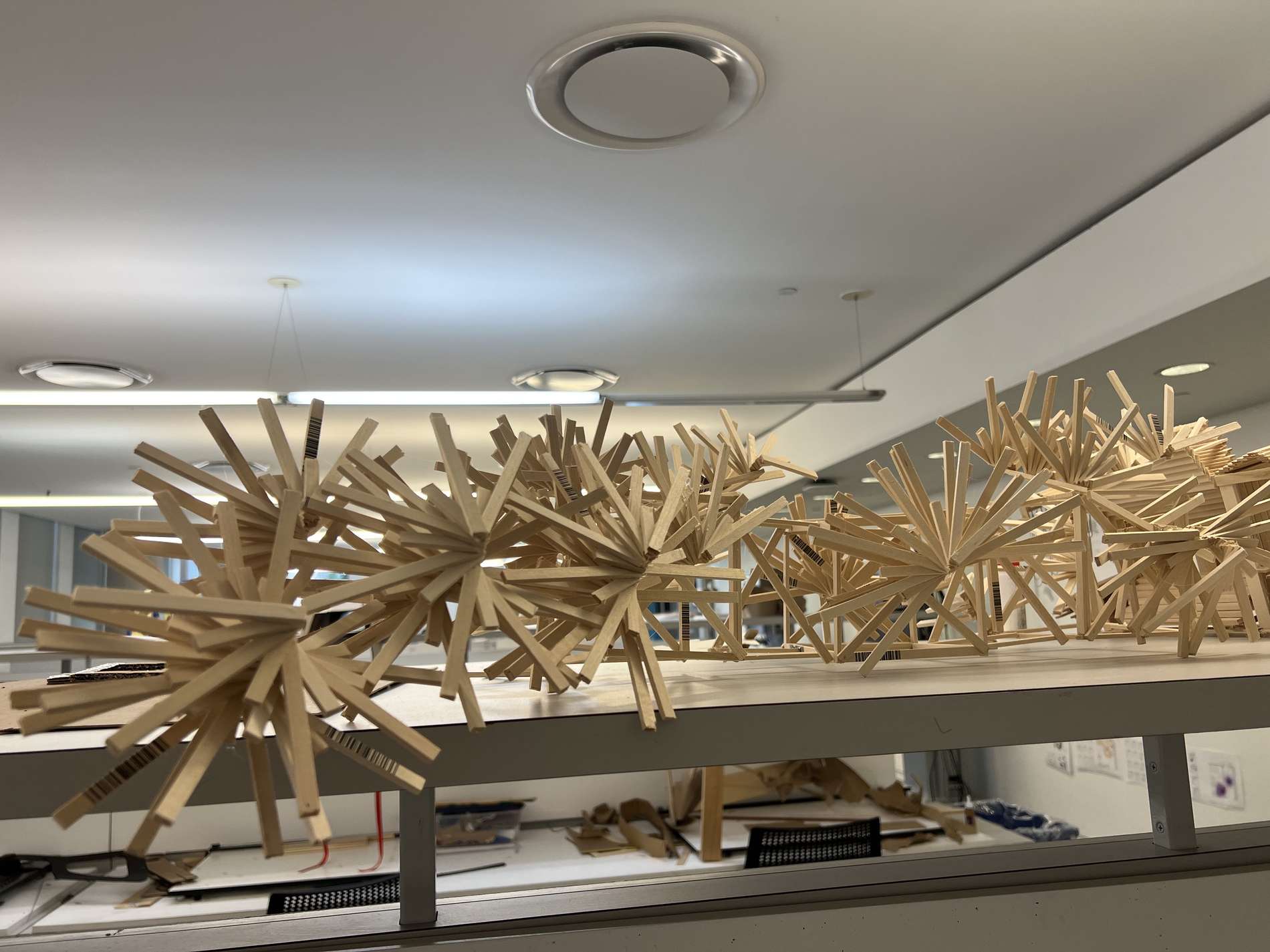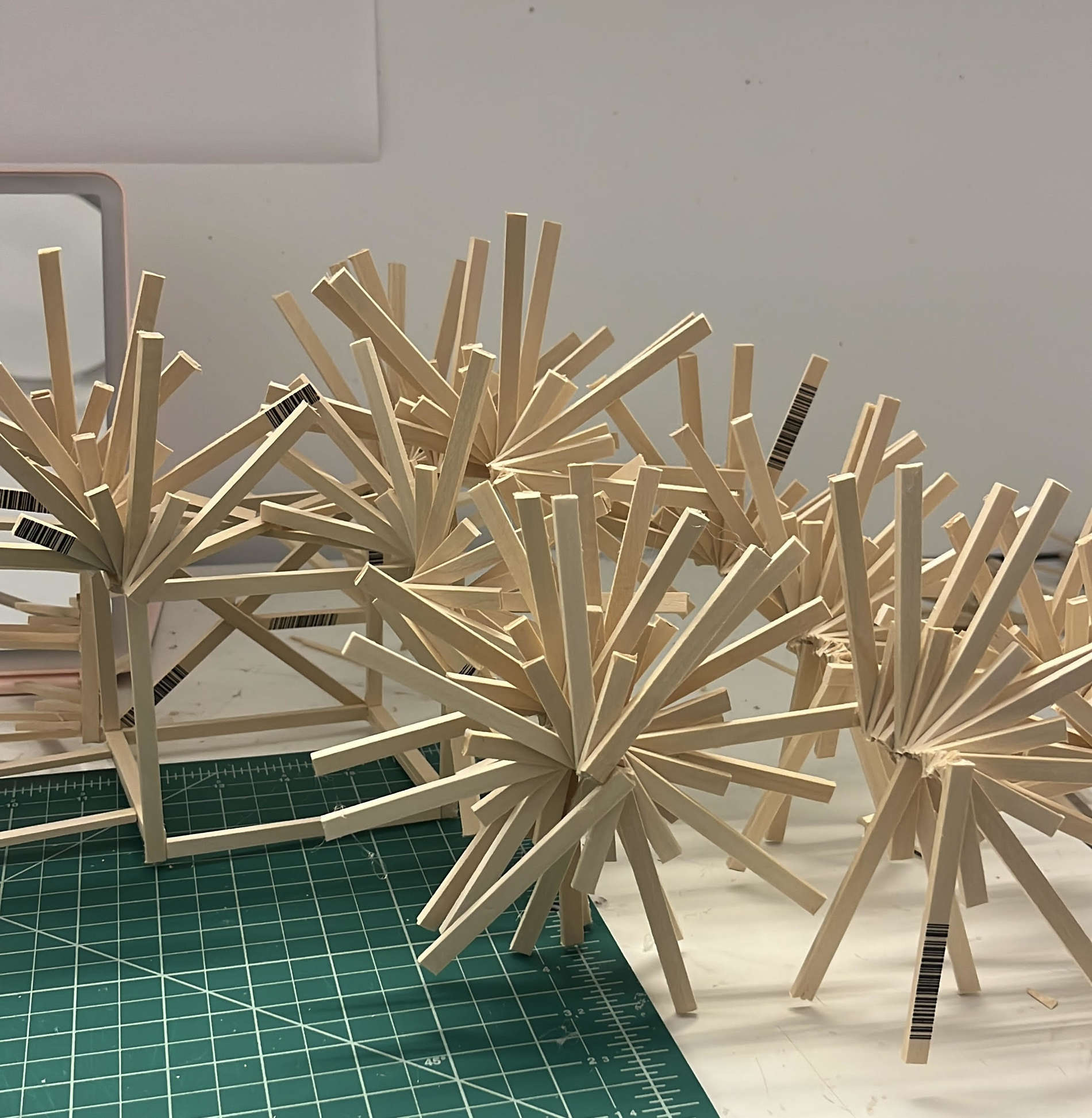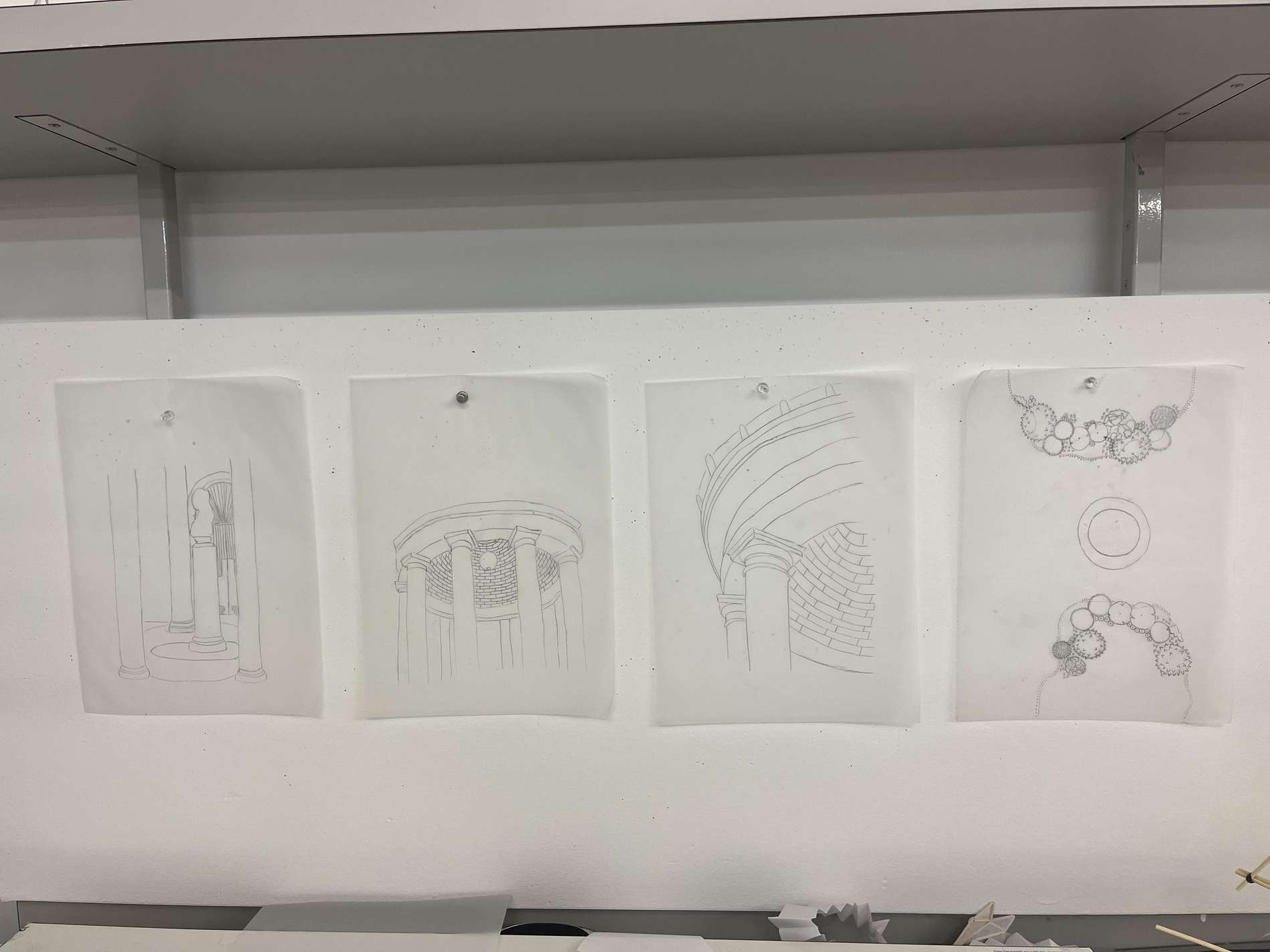 Project by Sofia Vicente (CC '26) for Architectural Design: Environments and Mediations
At first, I was drawn to the neoclassical charm emerging from the tempietto near Hamilton and John Jay. However, I felt compelled to move beyond the conventional comfort of classical aesthetics and explore the broader dimensions of this inviting architectural space.
I began to observe how the surrounding environment interacted with the space, paying attention to people's movements, their choice of seating, and whether they paused to admire the tempietto.
This intricate interplay between people and the space served as my inspiration for developing a wearable device that assesses the spatial context in relation to its surroundings, ultimately fostering engagement with a profound sense of sentimentality.
Jupiter's Treee of Light by Cole Chroman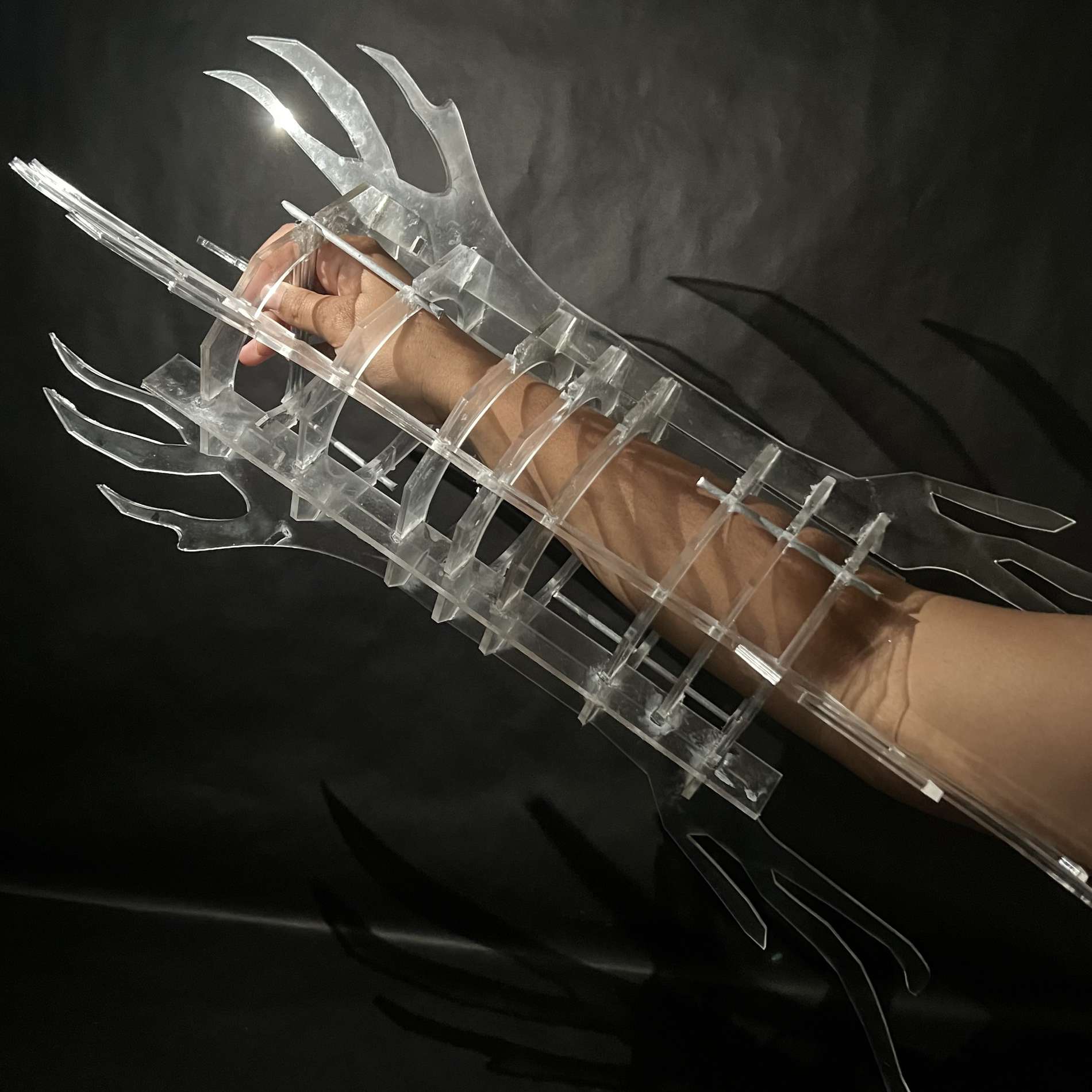 "Jupiter's Tree of Light" by Cole Chroman (CC '25) for Architectural Design: Environments and Mediations
Described by many a seer as a "thunderbolt of vision," this is a device for capturing and concentrating the Light within a room. 
It takes inspiration from trees and from Indian and Tibetan Vajra diamonds, which are symbols of the indestructible force.
This forecasts a holographic environment made possible by AR in which Light and 3D form begin to interweave, the imagination entering reality."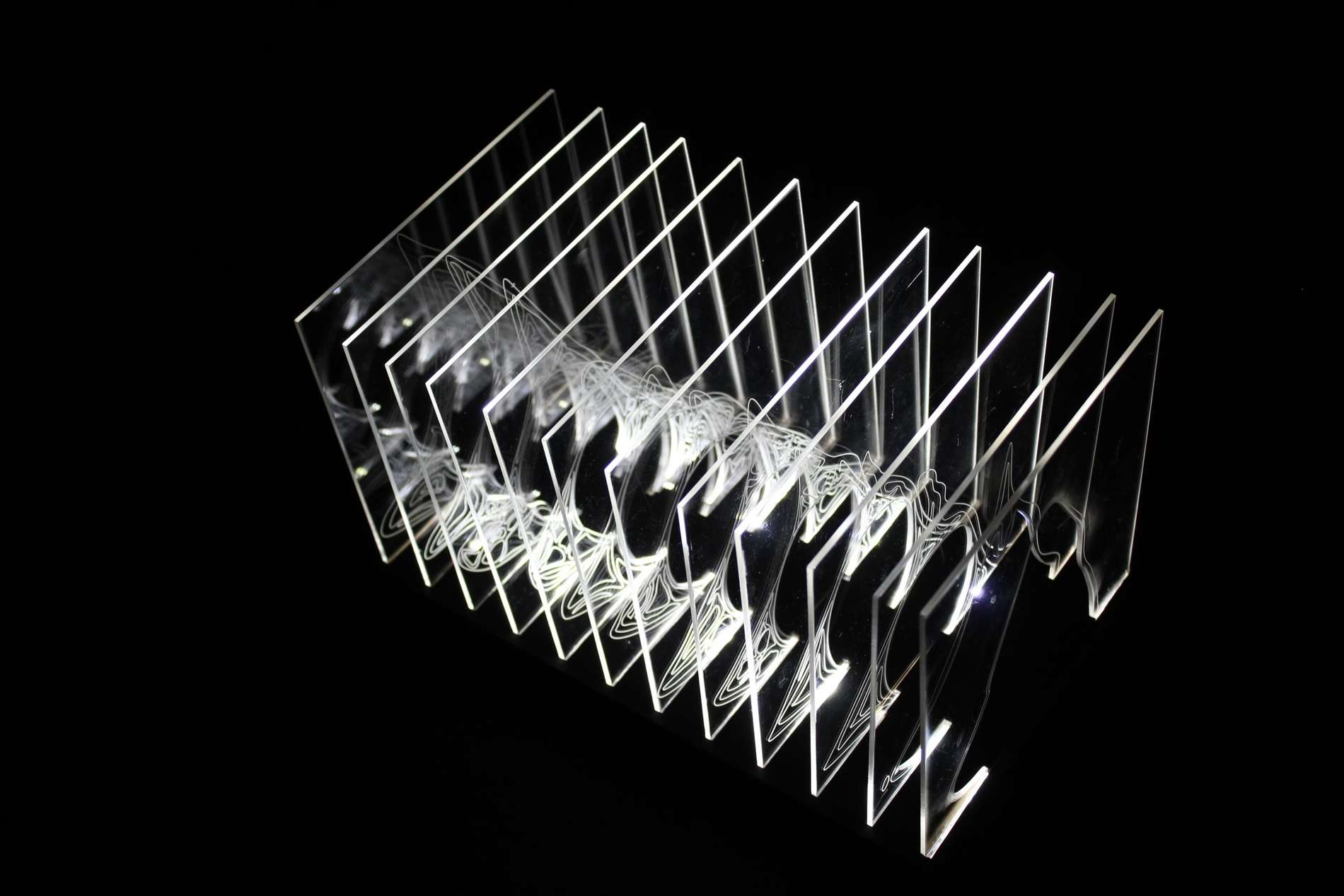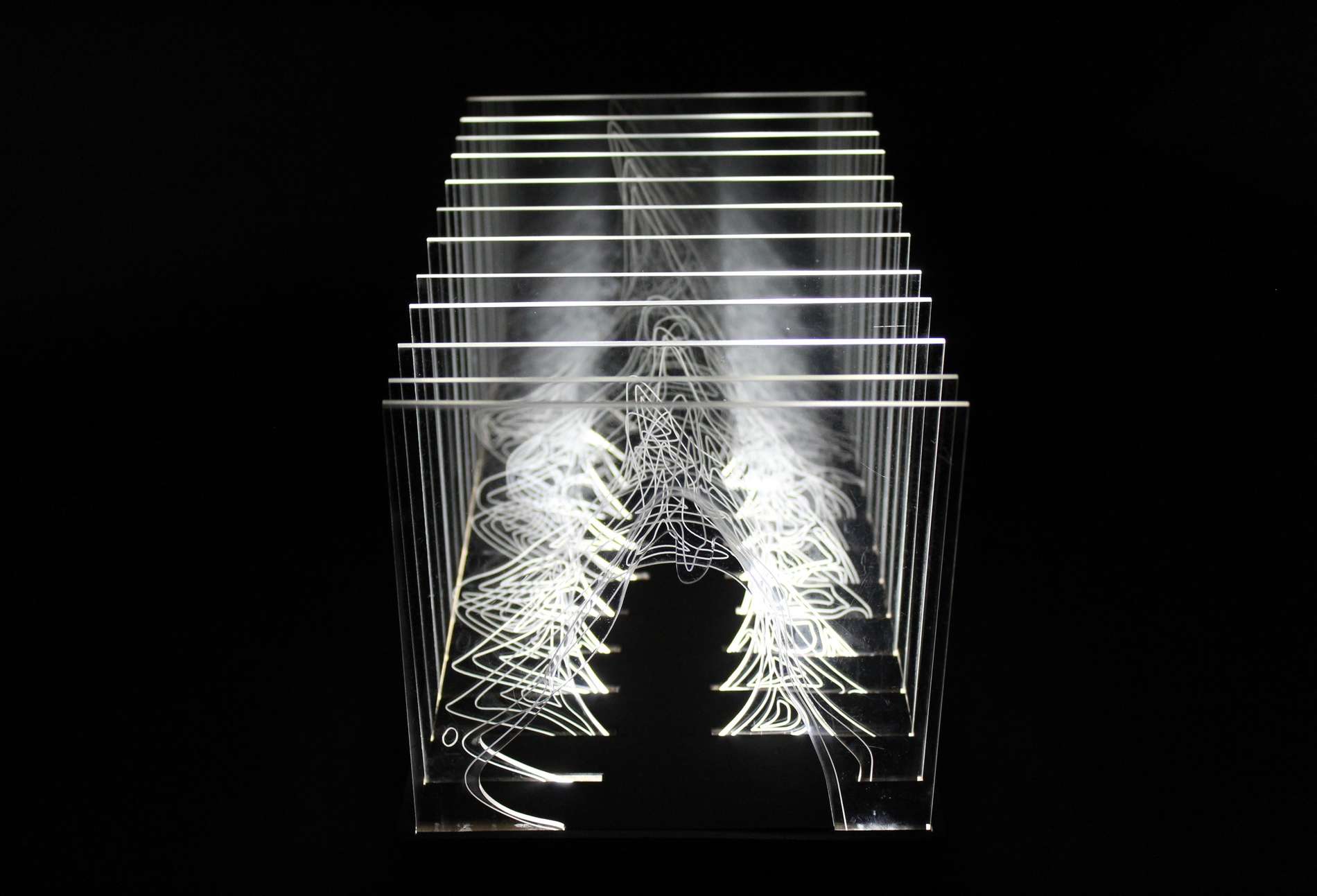 "Demonstration Pavilion" by Thy-Lan Alcalay (BC '25) for Advanced Architectural Design I
With 12 layers of acrylic, this pavilion combines field research done at Governors Island and intertwines it with molecular biology.
This project aims to push the idea of filtration onto the micro-level, pulling the DNA of an oyster through gel electrophoresis, then stimulating the cells depalmitoylation, extracting and disintegrating their membranes.
These cells are then projected onto acrylic to communicate these findings.