Welcome to Class: Design for Diplomacy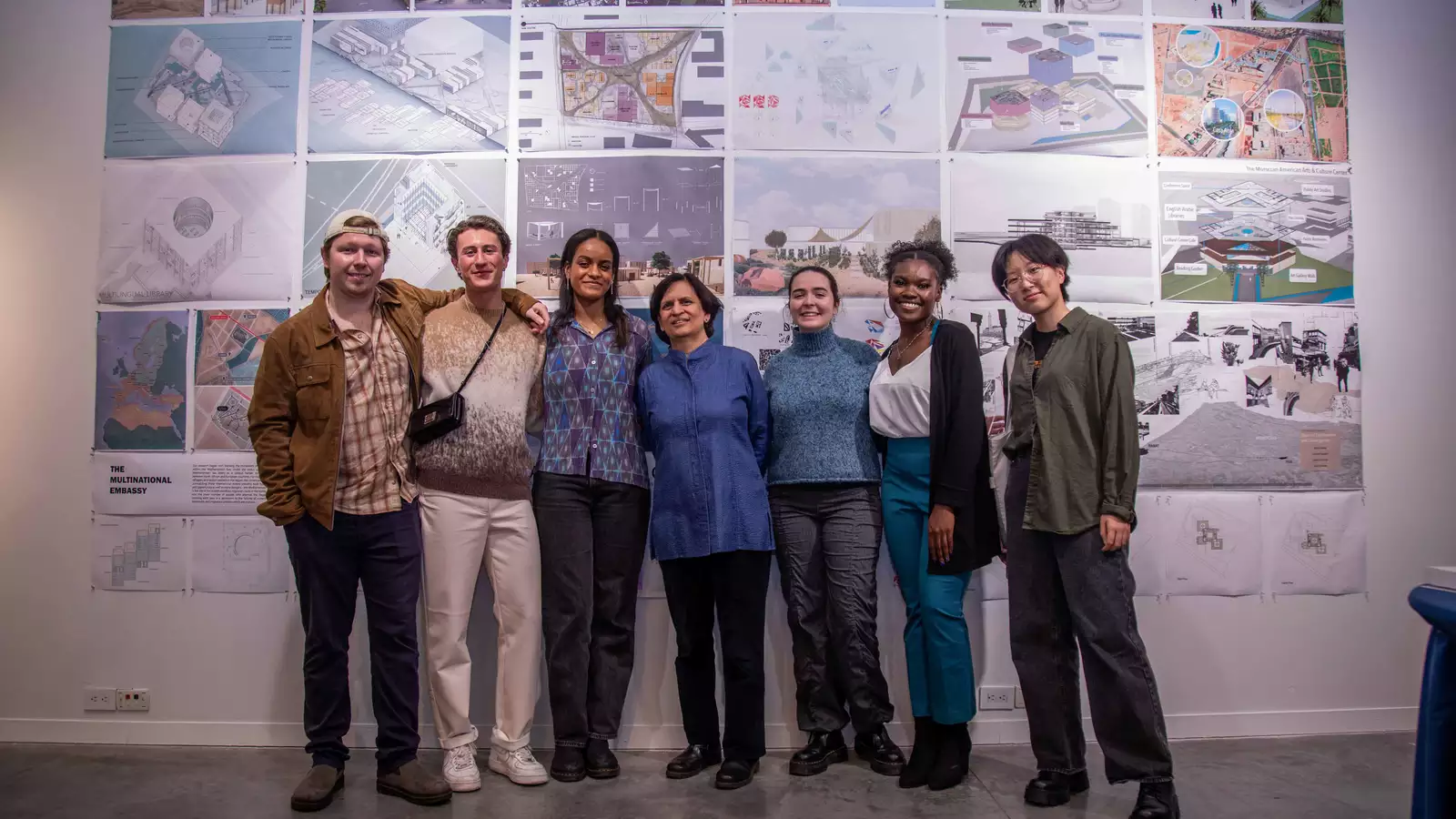 Kadambari Baxi, professor of practice in architecture, has long been interested in the link between design and politics.
Her research projects, which involve media and spatial panoramas, engage with interdisciplinary teams of artists, curators, scientists, academics, and students to address issues such as climate change, fair labor, and reproductive rights.
In her studio class Design for Diplomacy, which is available only to students in their senior year, Baxi offers an architectural approach to understanding how geopolitical institutions encode security, openness, and cultural exchange into their designs.
For part of the course, students study the architecture of three different embassies — a historical one, a contemporary one, and one that is undergoing a design or construction phase. They learn how an embassy functions as a symbol of diplomacy, especially in the wake of global challenges.
As one of Barnard's Semester Global Courses, Design for Diplomacy offers students the opportunity to expand on their research by visiting a foreign city. Baxi's class recently examined a newly designed, under-construction U.S. Consulate General in Casablanca, Morocco.
There, students gained firsthand knowledge from the site's project manager, who shared with them details of the building designs and of preliminary construction stages. The class also visited newly built projects by renowned Moroccan and international architects.
Back on campus, students worked to design an alternative consulate for the same site they saw in Casablanca. Toward the end of the semester, their final project models, drawings, and design research were displayed in a student-led exhibit, open to the public, at the Diana Center.
The Design for Diplomacy course serves as a resource for students studying architecture to focus on the process of reimagining an embassy through an intersectional approach. "I want students to use their critical thinking and design skills to not only understand but impact the delicate relationship between design and diplomacy," Baxi said.